Evolving trends of a Cleaning database software
June Martin says that, "Everything starts with the customer." With this in mind, it is not only crucial for cleaning businesses to increase their customer base, but it is also important for them to provide existing customers with an improved level of service. Our cleaning database software will help you to easily keep track of your customers and use these details in a way that will streamline your business processes and increase your quality of service.
Here are some of the exclusive features that you can look for in a cleaning database software:
Complete customer details:
Evidently as the name suggests the software captures all the needed data for the customer. The data can then be utilised for future operations and communications. This improves the quality of customer interactions at regular intervals.
Cleaning job related tracking:
This feature collates the information about the various cleaning jobs done for a specific customer with complete details about the customer and the worker. Our customer cleaning database software will keep a tab on the job specifications that will be useful for future transactions.
This unique feature brings you regular reminders and ensures that you do not miss any activity related to a customer. Whether it is servicing, or a follow-up for a cleaning job, none of the opportunities are missed.
Now you can keep track of your client's quality audit efficiently. All the audit postings are sent to your dashboard. This way, there is no chance of missing any non- compliance issues and no chance of missing out on receiving valuable comments of appreciation too. With customer cleaning database software maintaining regular audit reports is quick and easy.
Get the full details of your customers and their cleaning jobs. All these details are stored in one easy place and which makes your business more organised. Organised data leads to an organised business. The customer cleaning database software encourages your business to keep a tight tab on sensitive customer data.
The client login portal allows customers to write about their experiences and note any kind of non-compliance issues. This is immediately uploaded to your dashboard. You will be able to see this straight away which will help you respond and take immediate action. This is crucial as it builds a rapport with the customers and helps in maintaining customer relationships in the long run. Client database software will allow you to track issues and concerns even while you are on the go.
This feature of our customer cleaning database software makes way for you to schedule the jobs based on priority and time. It also has reminders that will let you handle any cleaning tasks without missing out on anything important. This allows you to efficiently handle your customer's needs. Customers will in turn be happy with your service. A happy customer can provide you with great word-of-mouth advertising.
Apart from managing the customer details, taking care of the admin side of things is equally important. Invoicing, seeking and submitting job order approvals, marking jobs as completed and ordering stock are all small but crucial tasks. Any admin information relating to the customers is stored and updated. This will save you a lot of time.
The stress-free customer cleaning database software allows your business to address the varied needs of your customers with zero worries. Given the organised structure that your business is following, not only keeps your customers happy but also gives you extra time to take up more work.
Keeping your customer database using the old-fashion paper trail method: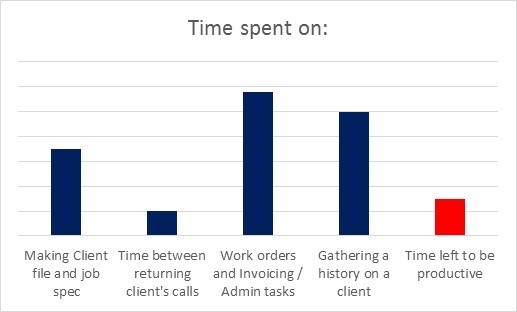 Compared to;
Keeping your customer database using customer cleaning database software: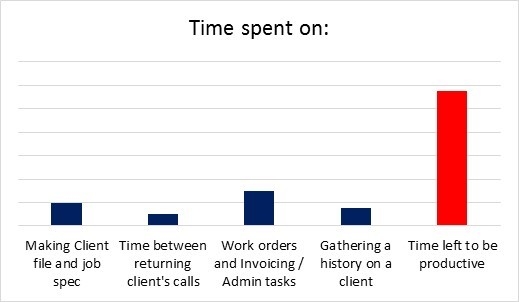 There is no need to have any more hassles in managing or growing your customer base. Our customer cleaning database software gives you a complete integrated solution. From managing all customer details to handling complaints, this product by CBS Cleaning Business Software will help you cater for every aspect of customer relationship management. With an efficient CRM your business is sure to grow and allow you to take up more work. Know more about our product today!
Check out our other great products that we offer:
Bidding software that will give you a professional edge and help create your bids.
Cleaner management that integrate the various business functions and effectively manage the working systems for your business.
Mobile audits directly linked to your dashboard that keep you updated on all customer audits.
Appointment Scheduler helps you keep track of your business appointments with reminders that will always remind you of your next appointment.