Beginners Guide to Cleaning Software
Cleaning software packages cater for the individual needs of your cleaning business. They help your business run more efficiently and smoothly. A great cleaning software package will be able to integrate with other functions to provide you with an overall cleaning software solution.
These days there is also a higher demand for maintaining the quality of cleaning, it's smart that many businesses now choose to rely on quality cleaning software for maintaining their quality control programs. If you are running a cleaning business, then it is vital to have cleaner auditing software.It records detailed results in the real-time and directly exports it into your web-based systems, enabling you to keep a close eye on the quality of your cleaning procedures.
As Bill Gates once said - "Software innovation, like almost every other kind of innovation, requires the ability to collaborate and share ideas with other people, and to sit down and talk with customers and get their feedback and understand their needs."
To understand your customer's needs properly, it's wise to invest in some cleaner auditing software to integrate with your cleaning software. Software designed by Cleaning Business Software has been designed specifically for the cleaning business. To make your cleaning business much more efficient and productive you should think about investing in complete cleaning software.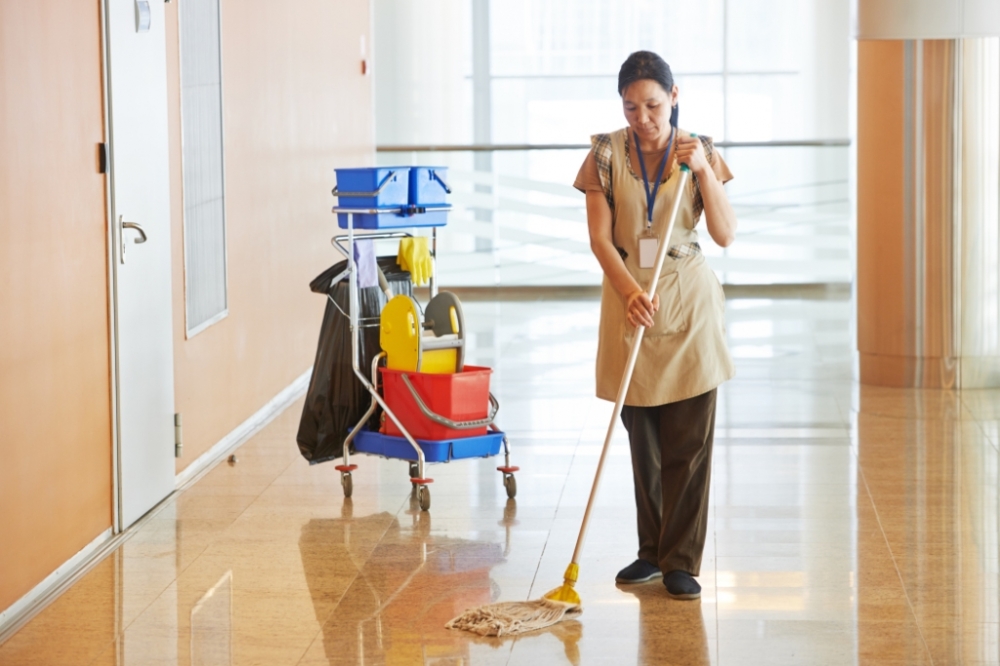 Important key areas for cleaning software.
1.A simple yet modern program:
Choose a cleaning software program that is very simple.It needs to be user-friendly to be efficient. Using a more complex program may end up costing you a heap of money, giving you an end-result which is not exactly as you expected.
2.Setting a cleaning standard:
By using cleaning software and integrating it with a cleaner auditing software, you will easily be able to set the benchmark for quality cleaning. You will be able to audit and measure the performance of every cleaning job, ensuring that you keep providing the same high quality cleaning results your customers have come to know and expect.
3.Software customisation:
Every premise will have its own specific cleaning needs. Therefore, it's important to look for a cleaning software that can be customised accordingly. This may include cleaning templates, bidding software templates and customised auditing templates that can all be adapted to the changing needs.
4.Advanced technology:
There are advanced functions specifically designed for cleaning software. These allow for accurate real-time inspection information for audits and non-compliance issues, including real-time reports. Forward thinking technology helps with managing all the routine cleaning procedures for the business so much easier.
5.Provides detailed reports:
The key element of having a cleaner auditing software is that it will provide you with both a summary and detailed report on the quality of cleanliness. These reports are crucial for analysing where the business needs to improve on any problematic areas as well as highlighting efficiencies.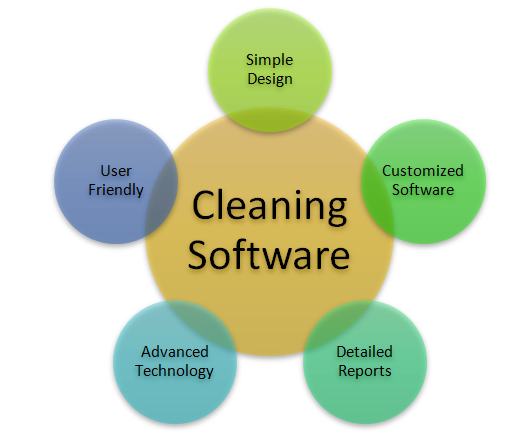 A great cleaning software package will have different elements of integrated software. Some of these may include:
Customer Relationship Management Software
Cleaner Management Module
Bidding Software
Appointment Scheduler
Mobile Audits, and
Cleaner Auditing Software.
If you are in the market to improve on your cleaning quality, it may be time to turn to cleaner auditing software. This offers additional features for quality enhancement.Some features of this can include the use of GPS tracking. You will know exactly where your cleaning team is at any given time. A camera that captures real time photographs offering a clear insight into any problem areas sent straight to the cleaning crew. An ATP/Fluorescent Gel System, which is the main element of a good sanitation program that provides accurate proof of the hygienic status of the surface in question.
Things to consider when looking at a cleaner auditing software
The cleaning auditing software should be in line with your cleaning procedures and business strategies, so as to help you to proactively act on finding any issues and cleaning trends.
Play around with the software to see if you find it easy to use and understand.
Your software provider should work closely with you to guide and assist you in all the workings of the auditing functions.
Make sure you can customise the auditing software so that it fits your current processes. This will enable a more accurate delivery of cleaning reports suitable for your situation. Then, when you are ready it will become easy to set new cleaning standards and implement the processes for improving the quality of the clean.
With this Beginner's Guide to Cleaning Software, you should now understand the importance of having the right cleaning software in place to work efficiently. If you are ready to move into the future with a cleaning software packed with special features, you can always count on Cleaning Business Software for the best professional service and a complete Cleaning Business Software package.