10 quick CRM software Benefits | CBS Go Soft
CRM software benefits are the key to any successful and profitable business. CRM (Customer Relationship Management) software makes things a lot more manageable with its automated processes. One of the main CRM software benefits is that you get to manage your entire range of customer activities, starting with basic customer details right through to customer complaint issues, all at the click of a button. Customer Relationship Management (CRM) software is quick, efficient and accurate. It is also the way of the future and will help your business stay ahead of its competitors.
CBS – Cleaning Business Software, leading software providers for the cleaning industry, proudly bring you these Top 10 CRM software benefits: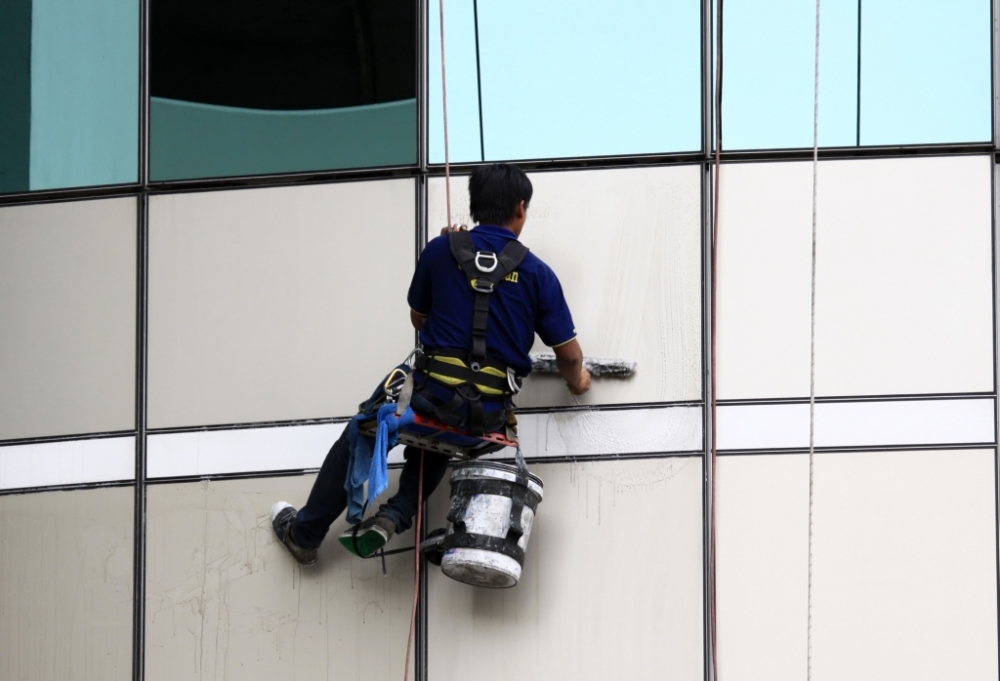 1. Efficient and Effective job allocation
CRM software benefits you through efficient job allocation and job sc
scheduling with customers. The software lets you know the human resources available at your disposal for that particular job. This makes it so much easier when it comes to allocating job orders according to your available resources. Not only that, added CRM software benefits are automatic reminders. These will pop up on your dashboard and you will never miss an appointment or scheduled job again. At the end of the day, this CRM software benefits the customer too, we need to keep them happy and loyal.
2. Improved observation of your Quality Assurance
CRM software makes Quality Audit Reports available in real time. This gives you the opportunity to take corrective action before your cleaning team leaves the customer's premises. Another great way to have happy and satisfied customers.
3. Quicker invoicing processes
The faster you get to generate the invoice, the less likely it is to get lost this CRM in the system or be forgotten altogether. CRM software benefits you by allowing you to generate and approve invoices in real time.
4. Efficient complaint handling and customer feedback
Another of the CRM software benefits that the click of a button, you will be able to see if your customers have any non-compliance issues. You can monitor the immediate action that is taken to fix any of these complaints. Apart from the efficient handling of any customer complaints, another benefit is receiving and analysing customer feedback. CRM software documents and stores customer feedback for you straight away. Bid farewell to the manual effort!
5. Supports strategic decision making
With all the various processes related to monitoring and storing everything there is to know about your customer, CRM software is extremely useful when it comes to analysing any processes that could be improved upon. It can provide accurate information on each customer including services provided, customer complaints, customer feedback, performance and productivity, repeat business success rate and a lot more. It enables important decisions to be made with more accuracy that would have a positive impact on your business. Such as, once you know what percentage of your customers are returning for repeated work, you could determine the reasons why and implement changes to improve the chances of repeat work. This could lead to a customer retention campaign. After all, it takes a lot to acquire a customer, you don't want to lose them.
6. Easier Marketing campaigns
E- Mailer and messaging campaigns to your customer database can be done at the click of a button. This helps you retain existing customers or may help you acquire new customers simply by letting them know of your new services or new promotional offers. Another of the CRM software benefits is that you can take it one step further and analyse the success rate of these campaigns.
7. Efficient Customer Retention
CRM software benefits include automated reminders that go to your customers too, reminding them of their next cleaning service. These will also make your customers aware of your presence, and subconsciously remind them how often you are there making a big impact on their business.
8. Enhances the productivity of your team
One of the important benefits of CRM software is that you get to monitor the productivity of your cleaning teams per job. It can help you identify any areas that may need improving.
9. CRM software is easily accessible
All the customer relationship data is stored and tracked by the software. You no longer have to rely on one specific staff member to be responsible for all this. Anyone that you allow access to, can see and use this information.
10. Better office management
We have saved the best of the CRM software benefits for last; You can now get rid of the mountains of paperwork piling up in your office! By reducing paperwork, you not only save cost, you contribute towards a healthier environment too!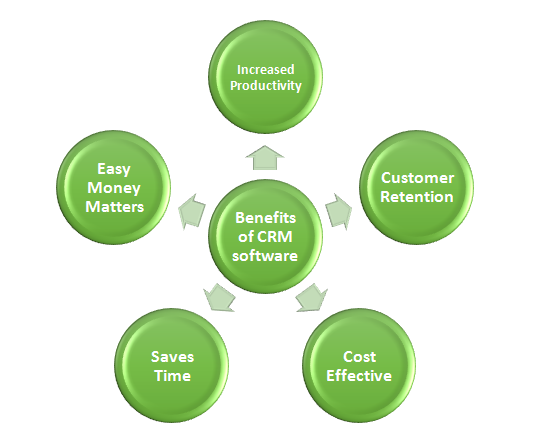 So, what are you waiting for? Does your current cleaning software include CRM functions? No? Contact Cleaning Business Software today and share in the Top 10 CRM software benefits for your cleaning business!