Cleaning Inspection software - CBS Australia
Cleaning Inspection Software: What it means to you
Running and managing a small to medium Commercial Cleaning company is a huge responsibility. The day-to-day operations, documentation and quality control measures are a bit tough to handle. This is exactly where your business needs a cleaning business management software for smooth and efficient operations. A cleaning inspection software package will allow you to take control of your business efficiently and also increase you work capacity like you never imagined.
Here are some of the benefits that can help you understand why this specific software is a must-have for your cleaning business.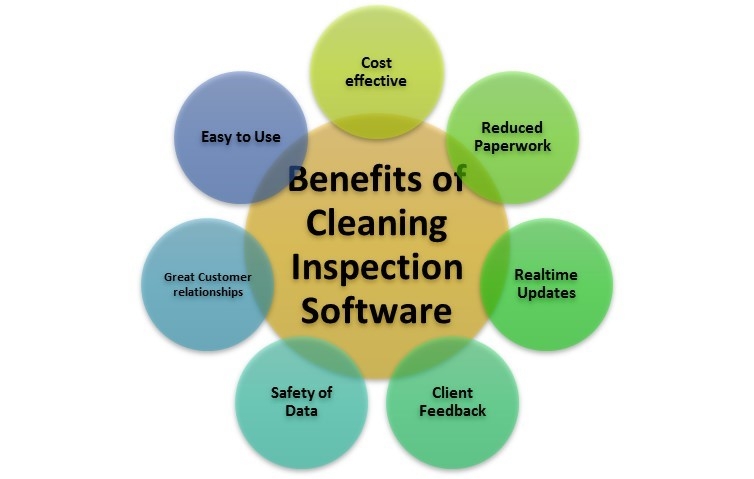 A cleaning Inspection software adds value to your existing business in a great way. Save both time and money with error free processes and quick and efficient services. This cleaning inspection software offers more than you can ever imagine and value for money.
Using a cleaning inspection software will help you save money and cut down on expenses. It is quick, reducing the need for manual labour, saving you money in extra wages. This gives you a cost effective hand in running your full cleaning inspection processes.
The cleaning inspection software allows timely scheduling and the organisation of tasks by listing them by client and by location. Allowing you to keep a check in real time on the status of cleaning job and when it has been completed. This helps with maintaining the productivity of your work force which in turn means happy customers.
By adding a touch of the digital world to the day to day running of your business, it means less manual work and also a reduced chance of errors. CBS – Cleaning Business Software will make your business more organised and ready for more contracts. You will be able to keep up with any additional work easily and quickly. Our cleaning inspection software will equip your business with end-to-end operational and management services all at the click of a button.
Easy to use is by far the most stand out feature of this cleaning inspection software. We understand that not every customer is tech savvy and may be a bit wary of using technology. The most amazing thing about this software is that while being a technical product it is extremely user friendly and makes for easy business handling.
Updating your data related to your cleaning business via mobile, laptop or iPad, reduces your dependency on manual work processes and manpower. Paperless work processes are the future direction of businesses. They are quicker and narrow the margin for error. The software is also fully integrated, meaning all the data entered for one process will be used as required in the next process.
BUILD GREAT RELATIONSHIPS:
Your cleaning audit software has a unique feature of keeping all customer records, data and feedback in the system. It is easy to know everything about your customer in once quick glance. By allowing you to be more customer focused to keep the customer happy, this software will help with building great and long lasting customer relationships.
The cleaning audit feature of cleaning inspection software lets you know all your client's comments, feedback, reviews and ratings after a job is finished. This feedback will help you to streamline your processes and make your business operations be more pro-active. You will also be able to address customer complaints straight away, adding value to your customer service levels.
SAFETY OF DATA & INFORMATION:
The advantage of owing and using cleaning inspection software is that the data is protected and only authorised users will be able to access it. Every worker will have restricted access, meaning they can only access the information relevant to their job position. This reduces the chances of any privacy breach that would expose sensitive data that should be kept confidential.
Are you still wondering why should you choose our software?
Here's a quick summary of the benefits:
Complete Cleaning Services Software management solutions.
Makes the business quicker and sharper.
Easy to handle growing business.
Historical details about workers and contracts.
Client feedback handling and mobile audit app.
Easy to use.
Adapts to changing business demands.
Saves time and money.
Your often hear, "A clean home is a happy home", it goes without saying, that cleanliness creates a happy mind-set. Let us help you clean your business processes to allow you to keep your customers business clean.