Adelaide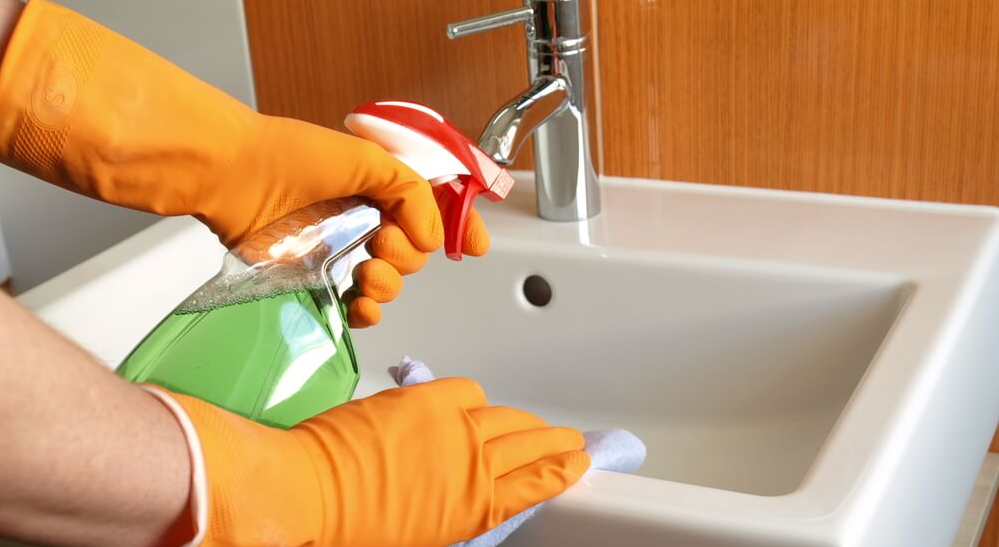 Cleaning Business Software Adelaide - CBS Australia
Those who run a cleaning business know how difficult it is to maintains quality standards, manage cleaners, communicate with clients and manage information, especially on those days when one thing leads to another and you end up swamped.
CBS Cleaning Business Software provides a solution and systems in a powerful, intuitive and structured cloud based program.
The software offers an,
Information Dashboard for communications and information management providing immediate information on quality audits completed, overdue audits, client communications, sales, quotations and one off jobs
Mobile audit technology with IOS or Android that immediately uploads to the Dashboard and provides quality ratings on each client and cleaner audited and is ISO 9001 :2008 compatible
Cleaner Management providing current and historical information on your cleaners including quality performance ratings, disciplinary history, certifications, insurances, training, dashboard reminders for certificate or insurance updates. Upload cleaner photos, certificates, police checks etc. Cleaner schedule calendar, multiple cleaners can be added to any client. Works with PAYE or subcontract cleaners. Cleaners are also given their own login portal and dashboard. Once logged in they can view audit histories, Follow up reminders, One Off Job details, Document upload and their work schedules.
Live Cleaner Monitoring through an IOS or Android app know exactly where your cleaners are and how long they are there through GPS Google mapping. The cleaners will have an immediate communication process for one off jobs, issues to follow up, complaints and quality audits.
Quotation software that is extraordinarily powerful and flexible. Quotations can be processed using Payee, subcontractor and combination. The software provides built in presentation templates, professional reports for clients, accounts, operations and cleaning specifications.
Customer Relationship ManagementYou are able to see all client audits and there quality ratings providing you with immediate and historical snap shot of your companies and cleaners performance. There is a built in survey allowing you to survey your clients to attain data on key information for quality improvements and marketing. You get immediate client communications, one off job details, follow up reminders, overdue audit warnings, client details and more
Clients will have their own login portal and dashboard. Once logged in they can view audit histories, provide their own audits, communicate complaints, upload photos, place orders. They will also see copies of their original quotation, current contract and copies of all contract variations. satisfying all ISO 9001:2008 quality standards. No more confusion on specifications or invoicing.
Soon to be introduced are additional modules that will provide the most comprehensive cleaning industry management software available.
Accounting Package. Using Xero integration all of your accounting and business management including invoicing, payroll etc. will be bundled into CBS Cleaning Business Software providing one powerful cleaning business program
Xero features
Accounting and payroll in one,
Automatic bank feeds, so you can see numbers anywhere anytime
Simple and easy to use
Real time financial data accessible anywhere any time on any device
Unlimited collaboration in the cloud with staff and financial advisors.
Cleaner Scheduling and appointment organiser. Perfect for domestic cleaning services where numerous cleaner and client bookings needed to be managed every day. It can be used as a stand alone module or combined with any of the other CBS Cleaning Business Software modules.
The module will provide
Web based appointment scheduling software with functionality to Automate, streamline and improve your booking process.
Customise the site with uploading logo and slogans
Create unique pages for multiple locations
Easy to book, edit, change and cancel appointments
Automated confirmation email and sms to customers and staff immediately
Automated confirmation email and sms reminders to customers and staff
Customers can book directly using your own website
Can be easily integrated in your own website by just inserting 'book now' buttons
View schedule for multiple staff members
View past and future appointments
View appointments in daily / weekly /Monthly view
Colour coded grid to determine appointment status
Create staff member profile
Assign individual staff logins
Set and restrict staff services
Maintain individual schedules
Set days off and block unavailable times and days
Set up main location values
Assign individual hours of operation for staff members
Staff sharing between locations
Set up custom confirmation emails and sms messaging
Coordinates with locations
Social media marketing in customers login
Option of payment structure via PayPal, bank transfer and cash
Discount providing options with social media marketing
Able to make daily, weekly, monthly report as per your requirement
Prepare Feedback survey questionnaire, email to your customers and get feedback.
Review the feedback from your customers and develop your business.
End to end Secured transmission of data
Don't wait, have a look now with our 30 day free trial
You will get free setup support, video tutorials, templates and more, all obligation free. We know when you use the software you will love it!
Cleaning Business Software Adelaide